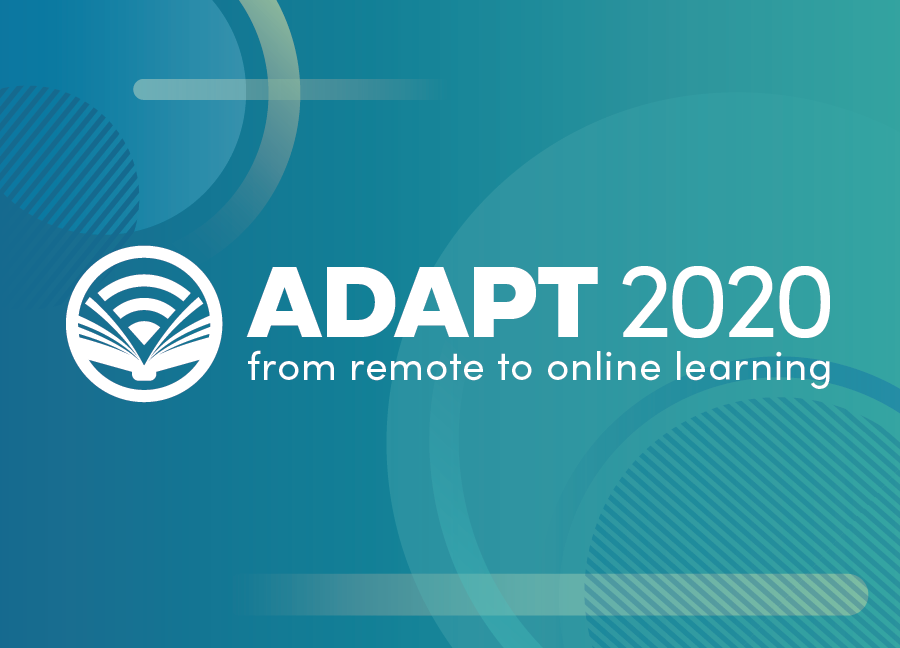 Adapt Conference Branding
In 2020, UNCG Online, ITS Learning Technology, the University Teaching and Learning Commons, and UNCG Faculty teamed up to develop a virtual conference to aid faculty in preparing for online and technology-mediated content delivery. After a successful first conference, it was offered again in 2021. In 2022, the conference will focus on the changing educational landscape and address not only online content delivery, but also face-to-face, hybrid, and hyflex.
I designed the logo for the conference as well as all other visual assets needed, including badges, zoom backgrounds, website banners, and print and digital posters. The logo and all other visual assets follow UNCG's Brand Guide. I also co-presented "Enhancing Your Canvas Course with Graphic Design" at the conference in 2021.