Last week I got a wonderful little pack of business cards from MOO. I've had my business cards designed for a while, but I hadn't had them printed yet because I wasn't sure how I wanted to go about doing that. I chose some nice ivory paper from Neenah that I loved the texture and look of, but having my cards printed on it would have been too expensive for me at this point in my life (post-college, loans to pay off, meager income from freelance projects). I did a little research and ultimately went with MOO. MOO is a little more expensive than other online printing services I've read about or have had recommended to me, but there are a few things about them that make me willing to pay a little extra.
First, they offer great quality products. Second, their website's UI and UX design are excellent (because yes, I form opinions based on those sorts of things). Third, they offer sample packs…for free (I've used other services that still charge shipping for samples). Fourth, they're generous with discounts. And most importantly, they have nice, thick (352gsm/16pt) 100% post consumer recycled card stock. I actually like the idea of recycled paper a lot more than the Neenah paper, despite the fact that I'm missing out on that unique texture and look of the Neenah. I strive to be environmentally friendly in every way I can, so I think my branding and design work should reflect that.
Here are a few pictures of my new business cards, as well as a photo of my branding page in my print portfolio (letterhead, envelope, business cards).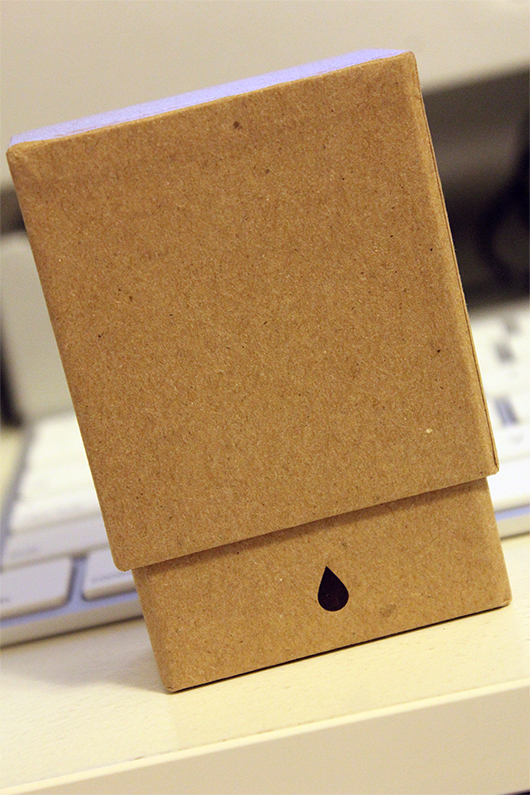 the lovely box my cards came in